Are you a fan of the football game? I am
It's ok if you're not a football game fan. If you're interested to know how you can increase your sales using digital marketing during COVD lockdowns then this article is perfect for you.
I watch football like crazy. There are times that I watched the entire match on my feet standing in a sports bar.
I have noticed something very crazy with this sport. Even at the last few minutes the opposing team who are lagging by 3 goals will try to move the ball towards their goal and defeat the opponent team.
From my experience, it will take a minimum of 40 – 60 seconds for 1 goal from the time the umpire whistles.
They will lose even if they score 2 more goals in the last 3 minutes. But, still, they try and go for a goal with full energy.
If you look at the game, in the last few minutes you will feel like they can win because all the team players will not show a sign of defeat in their gameplay.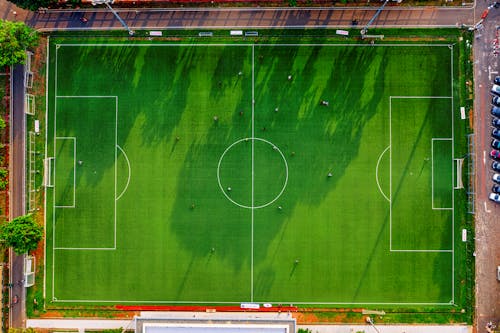 So, why football now?
I know you have this question.
It's simple, business isn't a game, it doesn't have intervals, breaks, referees, yellow card or red card.
It's not the last few minutes of the game. It's an evolution. Be a part of it.
Business is a constant evolution of getting better products/services to your customers.
Now during COVID times your customer can be sad, feared or confused so you as a brand can make them feel confident by creating campaigns that touch their lives.
Why should you not stop marketing during COVID?
You shouldn't stop marketing instead just change the marketing messages.
Make sure your brand sends a strong message that is in sync with the current situation of your customers.
I know, these types of campaigns and their results don't reflect in your revenue books.
But ultimately if you create your tribe the tribe will pay you and you can have complete control of your company's financial future.
Only customer happiness can create a brand and not just the product/service.

~not sure
The brand Coca-Cola exists because the customers feel happy when they drink their products. Otherwise, it's just a sugary carbonated drink.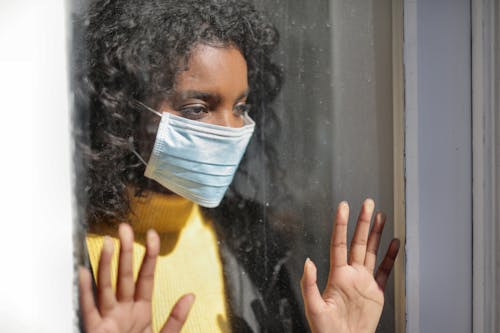 Benefits of Digital Marketing during Lockdown
Most of the brands might stop competing for media spots, so you might get a good spot for a lesser price.
The cost per video view will go down due to less competition.
Reduced cost per clicks due to low competition
High media consumption due to lockdowns
Top 3 Way To Increase Sales during COVID
Address your customers concern
Deliver a direct response advertisement, featuring the present concerns about the situation.
You can come up with campaigns around.
Wearing a mask the right way
Hoarding is wrong
Get vaccinated
Stay indoors
Follow social distancing
Provide them with a solution
Give them a direction to escape the current situation. How they can navigate through your brand even during the lockdown
Make your customers feel safe
Give them a message that your care for them and make them feel safe
Best COVID-19 Campaigns By Brands
Digital Marketing For Small Brands (SMBs) During Covid-19
Now you can say that all the campaign ideas shared will work only for the big brand what about us the small brands.
You don't need to create your content with a huge production value.
You can create these kinds of campaigns with your team, using an iPhone and iMovie app that's all you need.
Focus on the content, not on the production.
I just wrote this blog in just a simple text form. But, you're still reading it because you want to know how a small business can do this campaign and I can communicate this message successfully to you.
Now think about producing the same content in a video form, I have to script it and shoot it and edit it.
Apart from content creation like this small business can hack digital marketing growth with the following activities.
Plan for an SEO Campaign
Instead of creating one message like these brands you can come with an SEO strategy for your brand that helps you build the code target audience for your brand.
Once the COVID time passes customers will search for your products on the internet and shop from you and you can be ready with them.
Plan for a website design change
You can focus your energy on giving your customers a complete delight with a new UI/UX for your website.
Pivot a new product around your business
Difficult times always bring new products to the market that were irrelevant or less used a few years ago.
Think about new products that reached new heights after COVID
Mask
Sanitisers
Ventilators
Online Ordering App
Oxygen can
These are just a few. There are a lot of things that saw a huge surge in demand during the COVID time.
In short
You can hire the best Digital Marketing Company In Bangalore to handle your digital marketing during this COVID time, we have special pricing for our COVID package.
Soon the prices will go up please fill up our contact form to get more information.
Click here to access the contact form